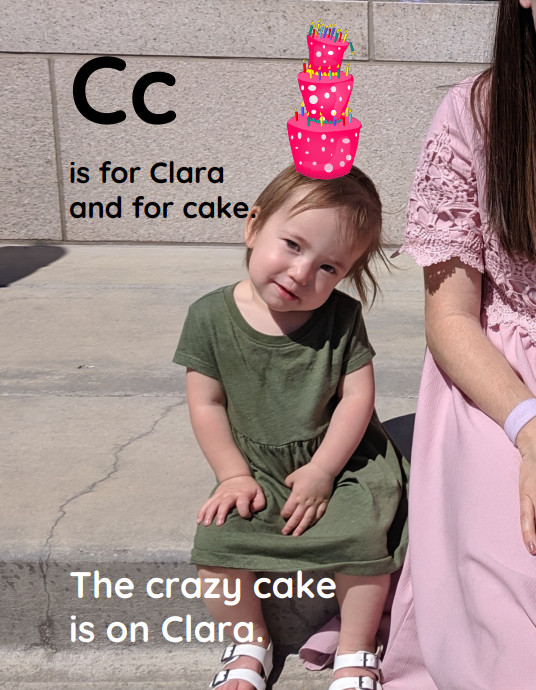 C is for Clara!
Wouldn't it be great to have a fun ABC book that had your child (or grandchild or niece or nephew or your friend's child) featured for the letter of their name?
Now you can make a complete personalized ABC Book in minutes! Read With Me Kids has a fantastic new ABC Book template.
All you need to do is type names of up to 8 people and provide their pictures. Our app will make a complete ABC Book with them.
Each letter page includes a photo (one that you provide of a person, or for other letters, an animal photo) and an illustration. The photo and illustration combinations make each page fun and interesting!
You can read the completed book on your mobile device, share it on the web to be viewed on anything, or have it professionally printed into an awesome physical book. The printed books make a wonderful, unique, fun keepsake gift that will be read over and over and help the child develop a love of reading.
Click to read a complete sample book shared to the web